One of Australia's most awarded hair salon groups, Sydney's Royals Hair has swept up three major awards in the highly coveted Australian Hair Fashion Awards and the Australian Hair Industry Awards, just weeks apart.
With four salons across Sydney's North and North West, Royals Hair is a highly progressive collective of Sydney's best hairdressers and technicians. Their awards are testament to their 360-degree view of hairdressing from service to culture – the highly recognised salon group is at the top of the industry ladder.
Royals' Owner and Creative Director, Mary Alamine, has combined leadership and salon mentorship with her own creative talents, making a spectacular impression in a highly competitive industry winning Transformation Stylist of the Year at the Australian Hair Fashion Awards – a completely new and highly relevant awards category to today's hair and beauty industry.
The AHFA's are well regarded as the gold standard in industry awards platforms and continue to recognise some of our nation's most coveted industry leaders. Apprentice Eliza Andrews also took out the AHFAs Apprentice of the Year, proving Royals' ability to nurture the next generation of hairdressing talent.
To complement the AHFA's wins, Royals also proved their entire salon team's worth by taking out State Salon of the Year for NSW/ACT in the Australian Hair Industry Awards (AHIA's) – an applauded awards program that truly represents the entrepreneurial spirit of hairdressing and excellence in business.
Transformation Stylist of the Year
Designed to capture 21st century hair brilliance, this new category demanded stylists and colourists to be bold with an extreme understanding of individual client's needs by embarking on a complete makeover transformation.
Not just a Hair Extension specialist category, this category will also took into account transformation cuts, colour, hair extensions or a combination of any or all three – all areas of speciality for Mary's level of experience.
Social media engagement thrives on transformation videos and in the spirit of Digital Disruption, the AHFA demanded Mary to be digital savvy, with the submission of a one-minute video presenting hair fashion and a high level of work at its best.
"I was so excited to enter a completely new awards category that really showcased how much of a difference we as hairdressers can make. Transformation is an area I've always been really passionate about – creating something purely unique that completely transforms changes a client's life and confidence," Royals owner and Director Mary said.
State Salon of the Year NSW/ACT
Recognising the best in all aspects of business, marketing, staff culture and salon performance, this award celebrates leading systems and processes in hairdressing for both creative and business success.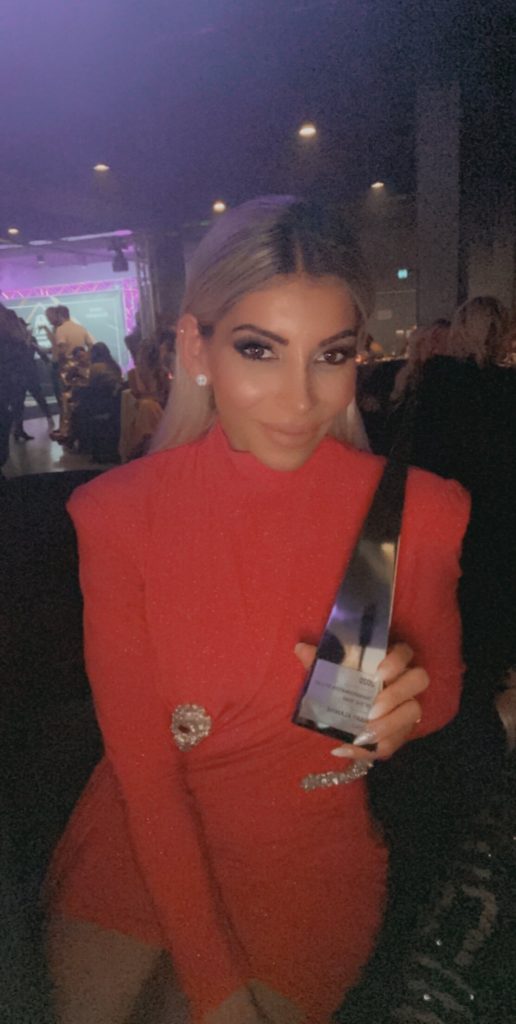 "The Royals team live and breathe all facets of the hairdressing industry every day, from education to salon work – our academy has been set up to ensure every Royals staff member and the greater industry is taught by the best and remains the gold standard in hair," Mary said.
"Having an award I can share with my entire team is the most rewarding thing for me. This is for everyone at Royal's who's hard work I am grateful for every single day," Mary said.
Apprentice Hairdresser of the Year
Representing excellence in technical ability, trends, salon team and extracurricular projects, Eliza Andrews was beyond humbled to be recognised as Australia's best apprentice – crediting her team and the family culture at Royal's that enabled her to receive such notoriety.
"I'm just speechless, my team at Royals are everything to me and I'm so grateful for the opportunity to do what I love with an amazing group of people every day," Eliza said.  With both awards platforms being judged by panels of local and international judges, it is evident that Royal's hair joins some of the world's leading hairdressing salons and continues to grow.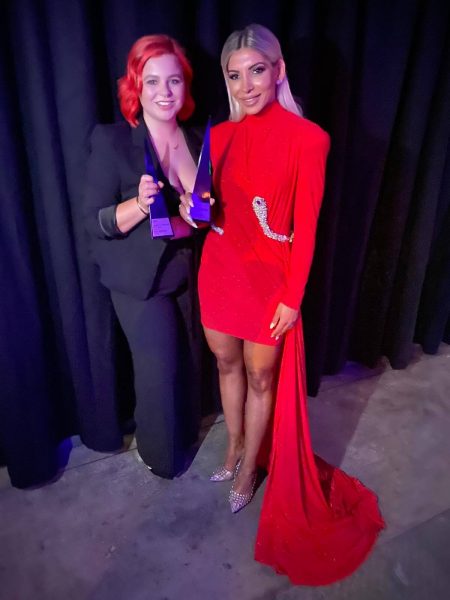 "Since opening Royals Hair Castle Hill in 2007 it is been the Royals ethos to deliver the very best standard in hairdressing services via a shared vision and a highly contagious family culture.
"It is through this hard work and education that we are where we are today, and we will still work hard to deliver the best experience in the salon for our clients and give something back to the industry at the same time. Our awards are a true reflection of our hard work and creativity!" Says Mary.